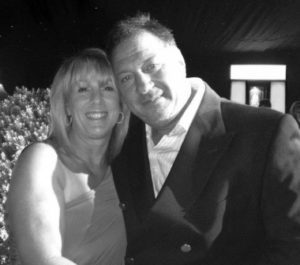 Daniel Harris had been on all of the supplements, and had been a lot more stable.  He had fewer crisis.  His appetite had improved greatly. And he was able to live independently in a supportive living facility.  He had a successful spinal fusion operation in June 2012; the surgeon and anesthesiologist did not stop the supplements as they were responsible for keeping all of Daniel's body stable. Daniel experienced no issues with blood pressure and minimal blood loss and his recovery was remarkable.
In 2019, we lost Daniel.  Daniel had many obstacles and while he could not overcome those physical obstacles, it never prevented him from having a cheerful, positive attitude to life. He touched every heart he came into contact with. His compassion, empathy, wit and his contagious laughter, nobody can ever forget.
We are very happy that Dr. Berish Rubin and his team gave him a good quality of life compared to the life before the treatments.
Stuart, Sue and Jessica Harris – London, England