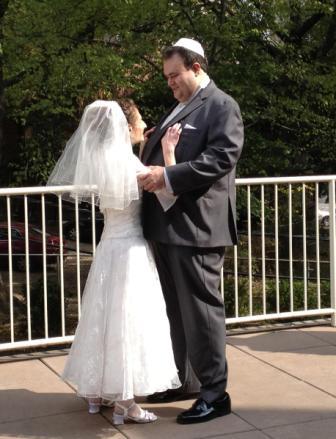 Beverly and Ted, Judy Fettman's parents, are grateful for the research and remarkable achievements of Dr. Berish Rubin and Dr. Sylvia Anderson of The Fordham University Laboratory for FD Research.
The recent marriage of our daughter, Judy, and Marc are testimony to the success of their efforts.
Judy says, "I have battled Familial Dysautonomia (FD) since my birth in 1970.
While I have experienced many hospitalizations in my lifetime, they have been rare in recent years.
Due to the FD Research Laboratory's treatment breakthroughs, I am now more medically stable.
I always dreamed I would meet my Prince Charming. Marrying Marc is my dream come true."
Judy Fettman – Bronx, New York