If you are caring for a patient with Familial Dysautonomia, feel free to contact Dr. Rubin at:
Berish Y. Rubin, Ph.D.
Director, Laboratory for Familial Dysautonomia Research
Fordham University
441 East Fordham Road
Bronx, New York 10458
Tel: 718-817-3637
Fax: 718-817- 2792
Email: rubin@fordham.edu
Cell: 845-304-6317 (24/7)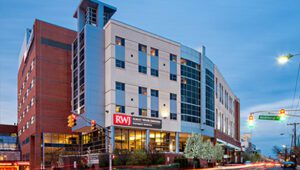 As an example of Dr. Rubin's partnership with the medical community, he was invited to deliver a "Grand Rounds" presentation at the Robert Wood Johnson University Hospital in New Brunswick, NJ, where a number of patients with FD have been treated. The purpose of this presentation was to educate the physicians, nurses and staff on the latest scientific advances made in the care of FD patients. The information presented was viewed by the hospital as being critical to the care of the FD population, and the hospital has generated a podcast of Dr. Rubin's presentation entitled "Reversing the Course of Familial Dysautonomia" that will be used to educate newly hired personnel. Dr. Rubin was also invited to deliver a lecture to the Emergency Room staff at this hospital. The exchange of information during this event was designed to address issues that the ER staff may face when presented with a patient with FD.