Join us annually for the South Florida FD NOW 5K Run/Walk for a Cure at Nova University in Davie, Florida.  Hosted by Carol U. Alterman, Florida Regional Representative of FD NOW, this exciting fundraiser has you trekking the streets of Davie, going past the Miami Dolphin's Training Facility and finishing on the Nova Southeastern University Campus.  In 2014, this inaugural event attracted over 200 runners and raised over $30,000 to benefit the Laboratory for Familial Dysautonomia Research at Fordham University in New York.
Contact Information: Call (954) 275-7211, or email us at Run4FDNOW@gmail.com.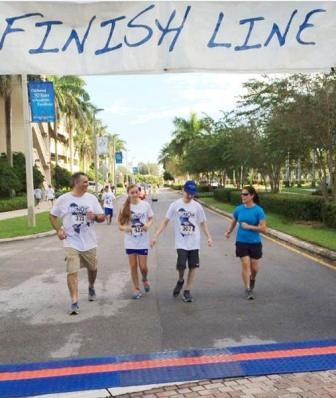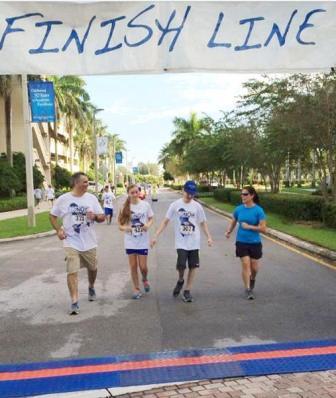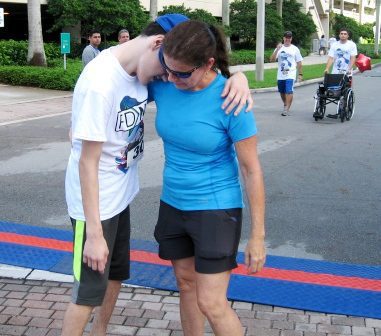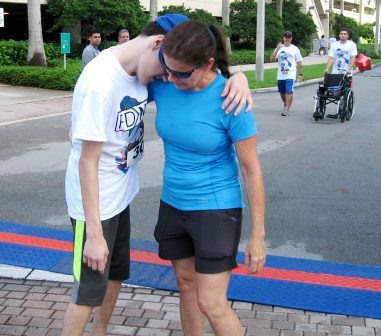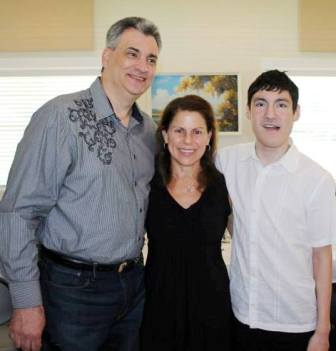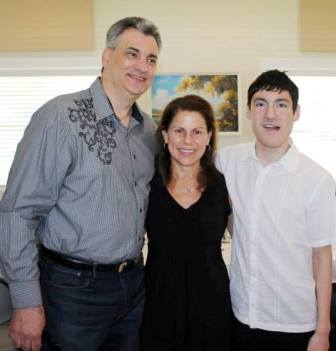 Eric Alterman was cheered on by the crowd as he approached the finish line on Sunday, September 14th, at the first annual FD NOW 5K in Davie, FL.  Friends pushed Eric in his wheelchair for the majority of the race, but was encouraged by his mom, Carol, to see what it felt like to cross the finish line on his own.  Flanked by his parents and friend Savannah, Eric did cross the finish line and then joyfully hugged his mom.  On behalf of FD NOW, thank you Eric for demonstrating your strength and determination!
"This event is highly personal as our son Eric was diagnosed with FD at seven months of age.  For eighteen years, we watched Eric's highly unstable body struggle through daily activities that to others are automatically regulated."
| | | | |
| --- | --- | --- | --- |
| THANK YOU TO OUR SPONSORS: | | | |
| AAG | Collette Ceilings & Drywall Inc. | Hetlage Family | Ronald Assaf |
| Alan & Marsha Levy | Cooper Family | Josef & Terri Novick | Runner's Depot |
| Arrow Dynamics | Creative Child Learning Center | Memorial Healthcare System | Stanley & Pearl Rosenberg |
| Asthma Allergy Care Center | Donald & Elaine Singer | Mullinax of Palm Beach | Steven & Dora Rubin |
| Benjamin & Helene Boston | Eastern Poultry | Nova Southeastern University | Thomas & Gale Archer |
| Best Appliance | Experience Fitness | Patriot National Insurance Group | Vas Aero Services |
| Bienenfeld, Lakek & Starr | Finka Realty Group | Propane USA Distribution | |
| Brent & Gisele Spechler | Fred & Jessica Olefson | Ricardo Ringel | |
| BSA Enterprises | GN ReSound | Robert & Marlene Uchin | |
| Children's Medical Associates | Harbout & Associates | Robert Puglisi | |