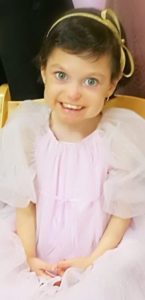 Every parent of a FD child knows the amount of medical care and intervention these children need 24/7 everyday of their lives.
This is accompanied by the frustration of not having the medical knowledge and expertise to rely upon commonly found In the medical community due to the rarity of FD.
We are so grateful to Dr. Rubin and his team for the research and supplements he has introduced.
We are certain Goldie would not be here today and be where she is without the tocotrienols, green tea and genistein.
She is, Thank G-d, walking, talking and eating.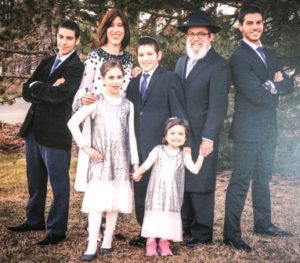 Goldie attends the same Jewish day school as her four siblings and interacts beautifully with all her classmates. In the words of her teacher " Goldie is one of the brightest kids in the class."  All parents of FD kids know that to be the case with their child and we have Dr. Rubin and his team to thank for allowing these kids wisdom, cuteness and personalities to shine.
Dan, Chaya, and Goldie Shuman and siblings  – Williamsville, New York