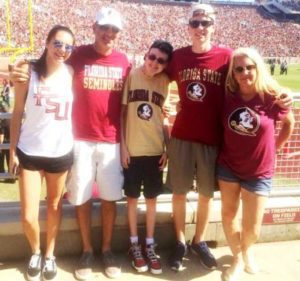 Throughout the years, Danny has been on a variety of Dr. Rubin's treatments including the tocotrienol and green tea.
Danny looks forward to the next treatment breakthrough from the FD Research Lab at Fordham University.
The Goldstein family is thankful for all of Dr's Rubin's research, work and dedication.
Recently Danny completed his studies in web design at the Palm Beach State College in Florida.
Jeff, Lisa, and Danny Goldstein with his two siblings  – Boca Raton, Florida