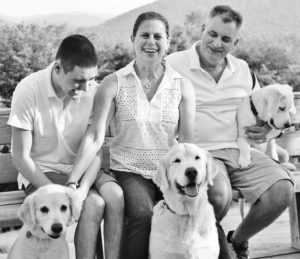 Steve, Carol and Eric, a"h
Each spring join us for shopping, food and raffles. 
The Annual Shopping Spree at Footprints Boutique, 240 South University Drive, Plantation, Florida is hosted by South Florida's Regional Representative and FD mom Carol Alterman.
Also joining Footprints are neighboring businesses such as Angelic Accents and Mustard Seed.
WIN RAFFLE PRIZES
100% of the raffle tickets proceeds go directly to FD NOW
SHOP FOR A CAUSE 
% of all sales go directly to FD NOW
Bring a Friend! Help Cure Familial Dysautonomia!